Stow Maries Open Day – 27th August 2017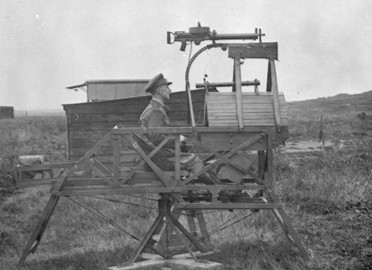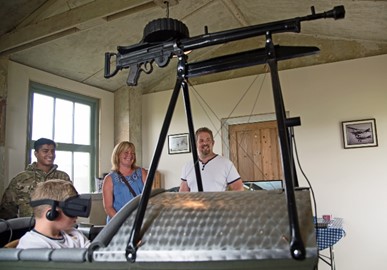 WW1 Flight Simulator aka the Rocking Nacelle
Project Lanoe was a WW1 Aviation Heritage Trust project funded by the Heritage Lottery Fund in 2016 for the Trust based at Stow Maries in Essex to work with local partner colleges and organisations to design and build a WW1 flight simulator – known at the time of the Great War as a Rocking Nacelle. It was the brainchild (amongst many) of Major Lanoe Hawker VC, DFC, RFC who was a charismatic fighter pilot and an inspired engineer. The purpose of the Rocking Nacelle was to teach pilots to fire at moving targets on a range using live rounds from the Lewis gun mounted on the structure. Overall, the Project has been a great success as a community endeavour to blend 100-year old technology with the latest VR headsets – an elegant solution of which Major Hawker and all those involved can be justifiably proud. Over 200 10-minute missions have already been flown by young and old in Essex and Bedfordshire using the VR headsets introducing them to the challenges faced by men and machine in WW1.
WHY DON'T YOU COME AND TRY YOUR HAND THIS SUNDAY – 27th AUGUST AT STOW MARIES