One Hundred and one years after Lieutenant Milburn dropped a message streamer from a BE2 at the Tiptree Jam factory with his order for jam and marmalade, the WW1 Aviation Heritage Trust is pleased to have re-enacted the message drop in their BE2 as part of the Open Farm Sunday celebrations at Tiptree on Sunday 9th June 2019.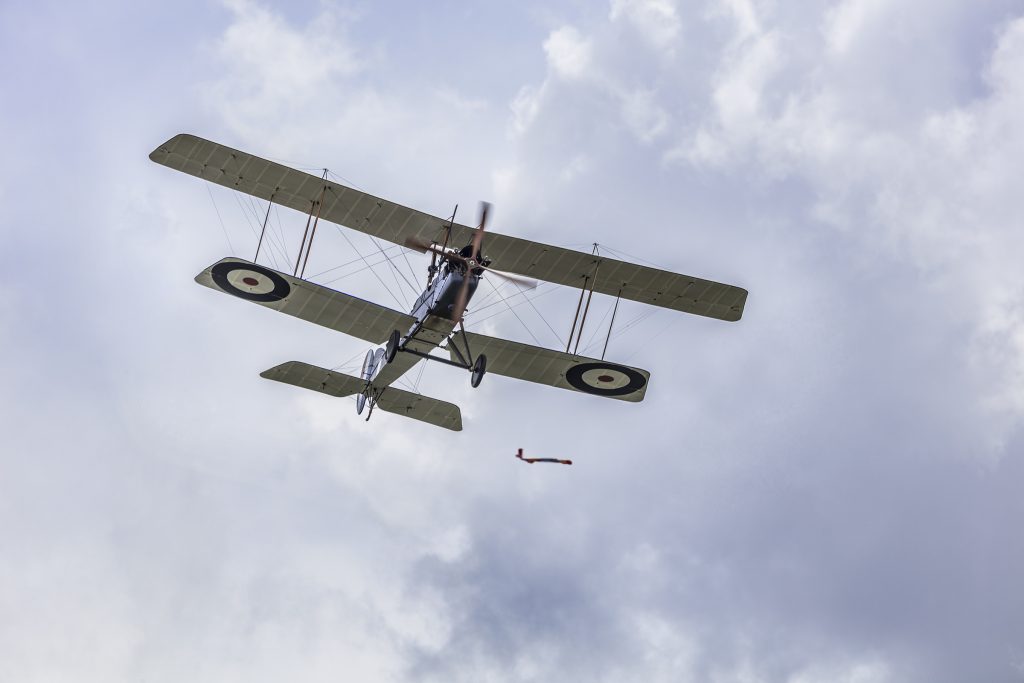 The weather on the day was an area of calm sandwiched between days of strong wind and rain. The drop proceeded exactly to plan and Walter Scott, the Chairman of Wilkin and Company, was able to accept messages of congratulation from the Lord Lieutenant of Essex, the Commander of Colchester Garrison and Dan Snow.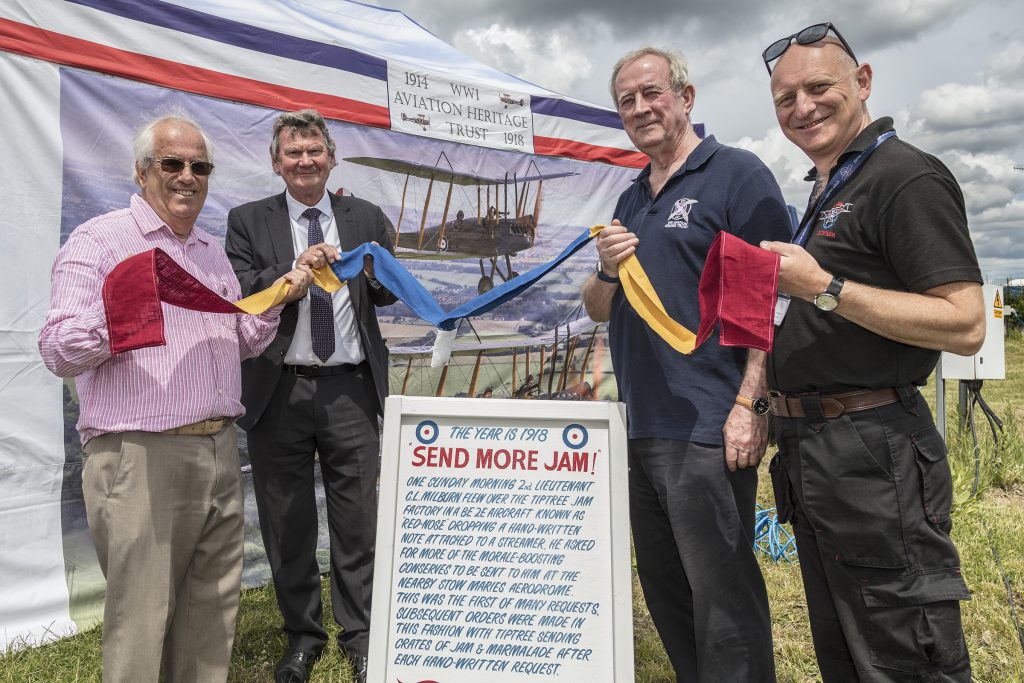 It was a great day and Wilkin and Company are great hosts but the sad postscript to the story is that a month after thanking Tiptree for the delivery of jam, Lt Milburn and his observer on a patrol near Tiptree at Oxley Hill were shot down by a Gotha bomber and both crew perished.