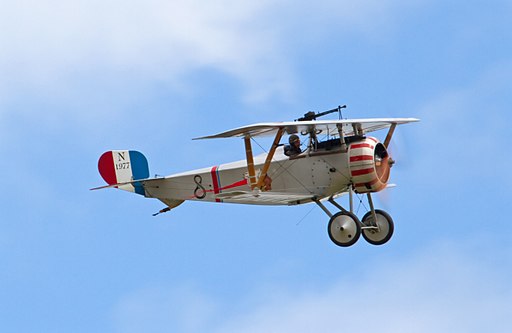 The French enjoyed an enviable reputation at the start of WW1 for nimble fighter aircraft with reliable engines. Part of the Royal Navy's determination to break away from the RFC in 1914 was to free the fledgling RNAS from the Army dictum that they could only procure aircraft from the Royal Aircraft Factory. The iconic Nieuport 11 Bebe and the even more successful Nieuport 17 were the aircraft the Naval (and RFC) pilots wanted to fly.
This session will be led by Rob Gauld Galliers who with John Day built a Nieuport 17 now owned by John Gilbert who flies his aircraft under the WW1 Aviation Heritage Trust banner. Rob has 360 hours on type and flew in several films including Flyboys so has lots of stories and some cracking videos….. . John is catching up and has flown over 120 hrs since acquiring the aircraft. Both will admit that directional control on landing can be a challenge. Want to learn more?
Each chat will cost £5 per head (ex VAT) and will last approx 90 min. To book your ticket for the fourth session – Flying the Nieuport 17  – click on the link.