STEM for All Youth Organisations and Private Events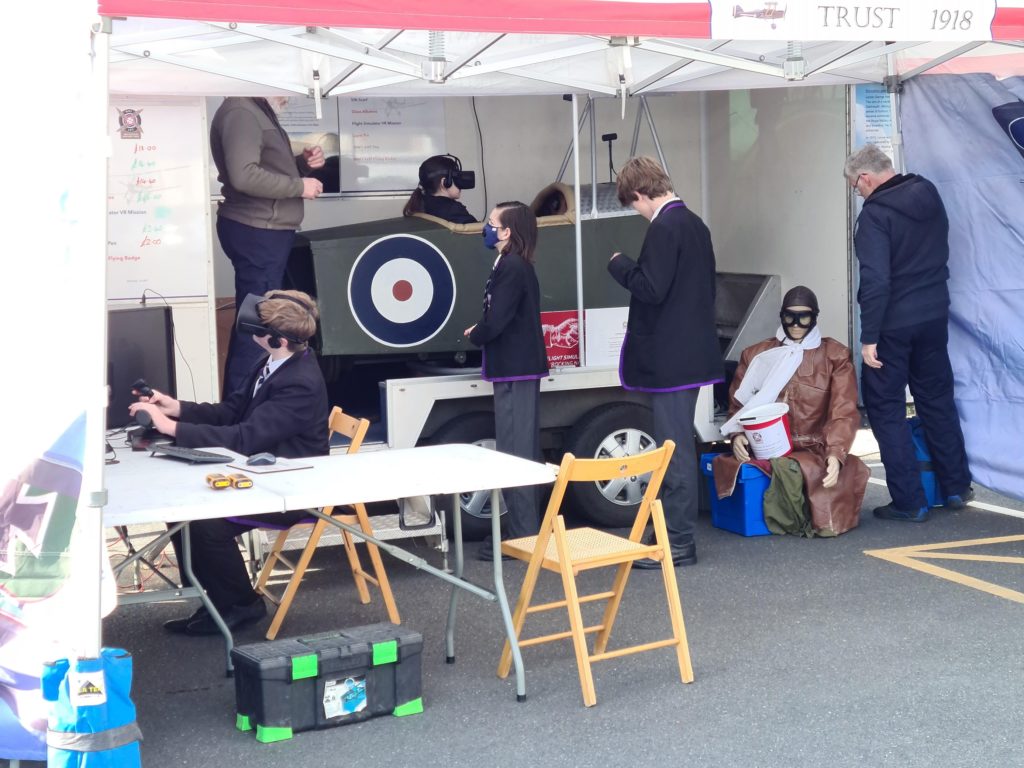 Earlier this month, the WW1 Aviation Heritage Trust rolled out its first School STEM Day at Shoreham College. It was aimed at Year 6 focussing on the history of the inventor of the Simulator in 1915, Major Lanoe Hawker VC, DSO, RFC, and D&T pupils studying his engineering concept to provide a 3-axis motion aeroplane simulator. Thus allowing the pilots to practice firing at moving targets from a moving platform on a range. Unable to rehearse in the same way for obvious reasons, the Trust has fitted a VR Game to the simulator which quickly brings home all the challenges of early flight not to mention combat in such frail machines.
For schools, we can provide a programme integrating flying missions with briefings on WW1 aviation history and the charismatic legend that was Major Hawker – a man with incredible engineering and flying skills as well as an inspirational leader. If you would like to know more contact Dick Forsythe (dick.forsythe@ww1aviationheritagetrust.co.uk or 0870 9191914)

All this has only been possible through the generous grants provided to WW1 AHT by the DCMS through the NLHF during the pandemic lockdown.