Those Magnificent Men (2) – The Journey Back to the Somme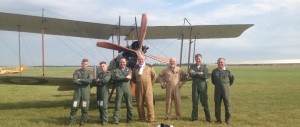 On his way to join us at Albert is Keith Skilling flying the Albatros DVa.  Another Kiwi paying his respects to his forbears with a similar number of hours. Keith's flying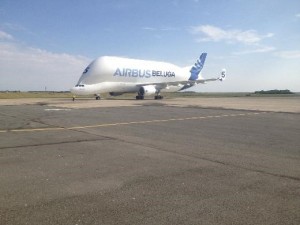 career started in the RNZAF in Vietnam and he is one of two Kiwis cleared to fly the Mosquito.  Albert is home to the Airbus Industries factory that makes nose cones for the Airbus and as such is surrounded by Schedule D Airspace to ensure the safe operation of their Beluga Transporter.  Enter the Royal Air Force and their generous loan of 2 Tutor aircraft flown by Frenchie Duncan and Martin Skeer equipped with radios and transponders to talk to Air Traffic for us and to provide individual escort to each aircraft because of their different straight and level speeds – 55mph/80mph.  Both the Kiwi pilots were unstinting in their praise for the professional service and 'can do' attitude of the RAF throughout the deployment.
Both the BE2 and the Albatros are managed in UK by the WW1 Aviation Heritage Trust, operated by The Vintage Aviator Ltd of New Zealand, and eng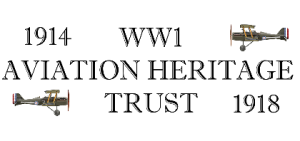 ineered by Martin and Steve of Flying Restorations near Sandy in Bedfordshire.  All of whom worked very long hours on our week's deployment in France to ensure the aircraft were ready to deliver the poppies.  Not to mention the support at Albert (Morgan Hugon) and at Abbeville (Patricia and Jean-Jacques Monvoisin). Dodging around the arrival of Prince Charles, the Albatros is towed across the airfield from grass runway to be refuelled and to be security checked.  The timings are getting very tight as the Gendarmerie pose for pictures in front of the Albatros cutting our margins still further.  I have now attached the bottom of my laundry bag to my harness so it does not leave with the 10, 000 poppies and am raring to go. ….