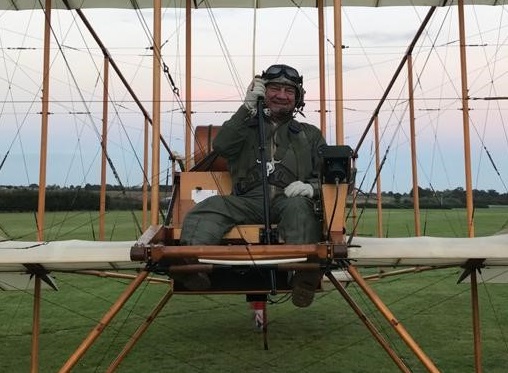 3rd generation aviator
PPL before driving license.
25,000 hrs Flying types from the Boxkite to the 757 world-wide.
Crop spraying Glider towing airline flying and corporate jet flying and display flying in WW1 and WW2 aircraft since 1980's
WW1 types flown:
Sopwith, Pup, Dove, Triplane, and notorious Camel, BE2 Albatros, Fokker D1, SE5A , Bristol Fighter F2B , Avro 504 K, Pfalz, Nieuport 28, 17, & DH2

WW2 types flown:
Most WW2 fighters as well! Always happy in an aeroplane!