Rob records the following types in his log book.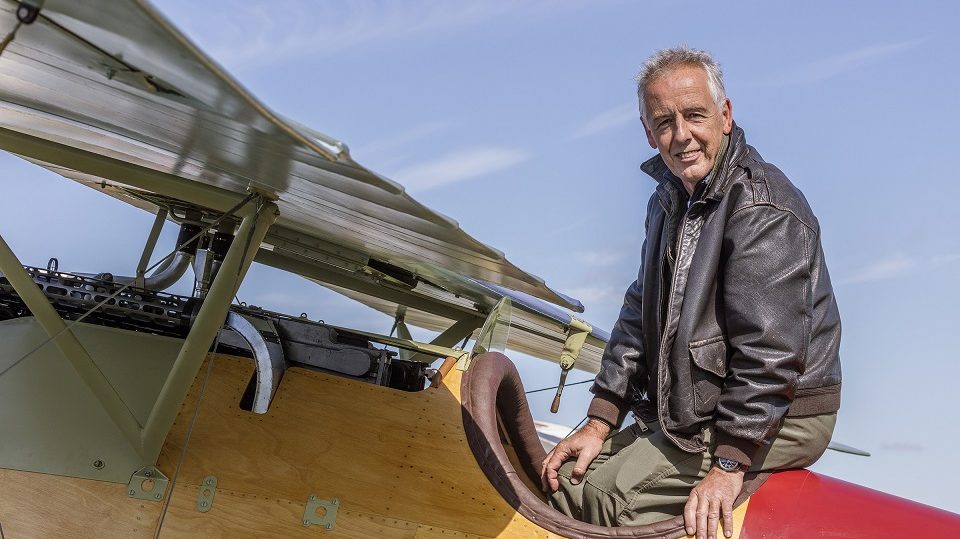 Hours flown on WWI types:
Nieuport 17 – 352 hours
Albatros D.Va – 9.10 hours
BE2c – 3.35 hours
Junkers CL.1 (ersatz) – 360 hours
Rob flew his full size Nieuport 17 (G-BWMJ) in the 'Great War Display Team,' the movie 'Flyboys,' an episode of 'Midsomer Murders' and has also displayed Albatros D.Va, BE2c, Junkers CL.1 at airshows and events in the UK & Europe. In New Zealand, 'Wings over Wairarapa' airshow – Gunner (ballast) in the RE8 and FE2b!
Nieuport 17 furthest airshows – Belves Airfield (LFIB), Dordogne, France. Bellarena Airfield (EG05) for the Portrush airshow, Norther Ireland. Hoogaveen Airfield (EHHO), North East Holland.
Let me know if there's any detail or additions to the info you would like.