We are now able to offer Simulator Hire or
a WW1 STEM Day – Poem-Writing, WW1 Quiz, Fly a Mission in our Simulator
Visit programme in Essex starting in October 2023.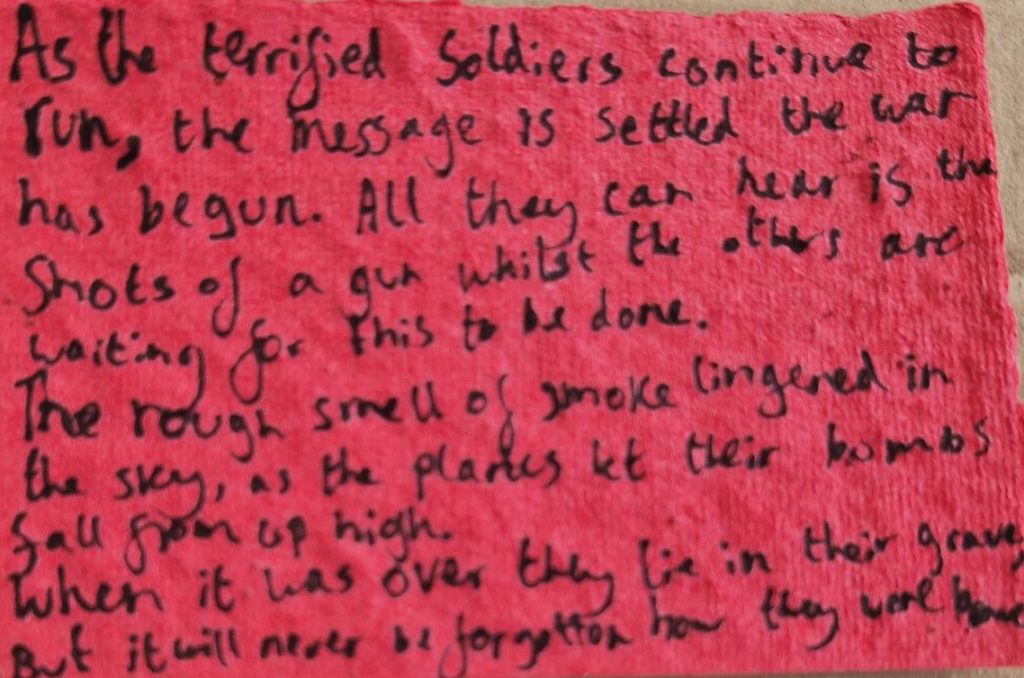 The WW1 Aviation Heritage Trust has been funded by the UK Government since March 2023 to visit 50 Primary Schools in Essex with our day long STEM Programme complete with flights in our 1915 VR-equipped flight simulator, a quiz about a famous WW1 Aviator, and a WW1 poem writing competition. We have already visited 25 schools, the pupils have flown ~1200 missions and we have over a 1000 poems written on biodegradable seeded paper which will be dropped on the battlefields of France and in England next year at commemorations to the fallen. The poems reflect an understanding by the pupils of the sacrifice in WW1 and subsequent wars that has guaranteed the freedoms that they enjoy today and express their hope for peace and reconciliation in the future.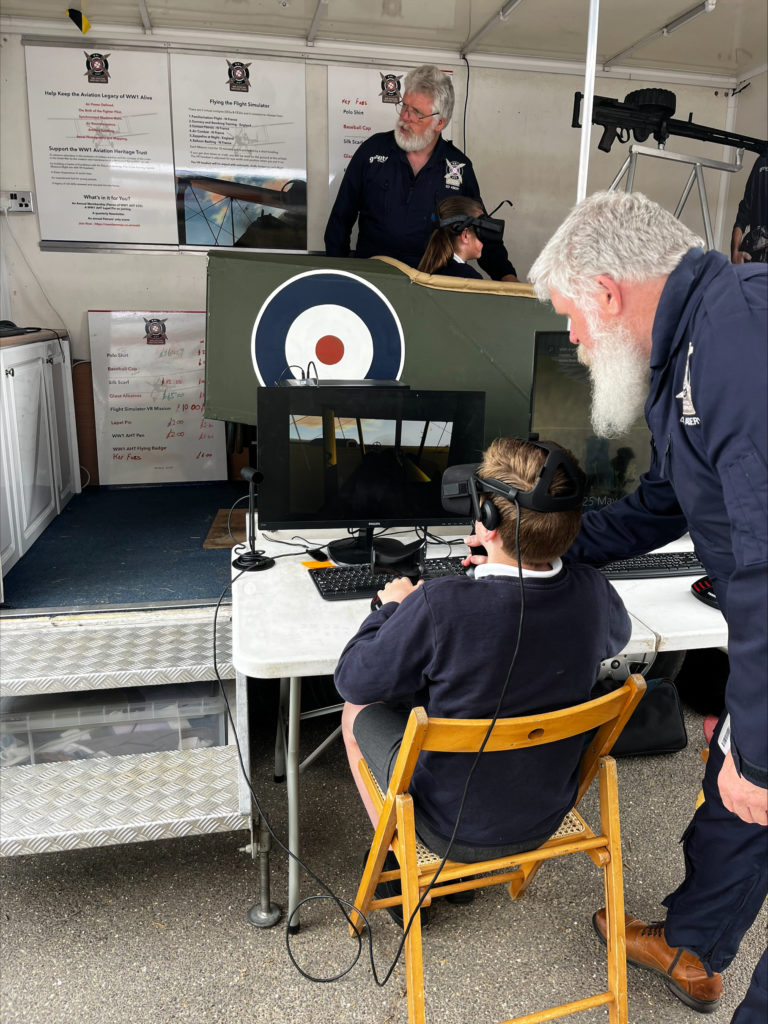 There are prizes for the best poems, and for the best drawings from the Quiz that capture the essence of the war in the air in WW1. We can take a maximum of 80 pupils per day. For booking purposes, the timeline displays the available visit dates on a rolling 12-month basis. Just click on the date, fill out the form, and we will confirm the booking. The dates on the calendar beyond October 2024 will be revealed from November 2023 onwards – 9/19/26 November and 3 December 2024. If you wish to book one of these dates now, please contact dick.forsythe@ww1aviationheritagetrust.co.uk with your details as required in the form.
All of the children loved experiencing the flight simulator and really enjoyed flying in a WW1 plane. The children also loved writing their emotive poems and competing in the art competition. A truly wonderful day for all involved.
If you would like us to visit your organisation in Essex, please click on the date for your visit and complete the form below. This will be a confirmed booking once we have agreed the date and booking request by email.
The price for a day's visit is £500 + VAT which will be invoiced on completion of the visit.