Jonathan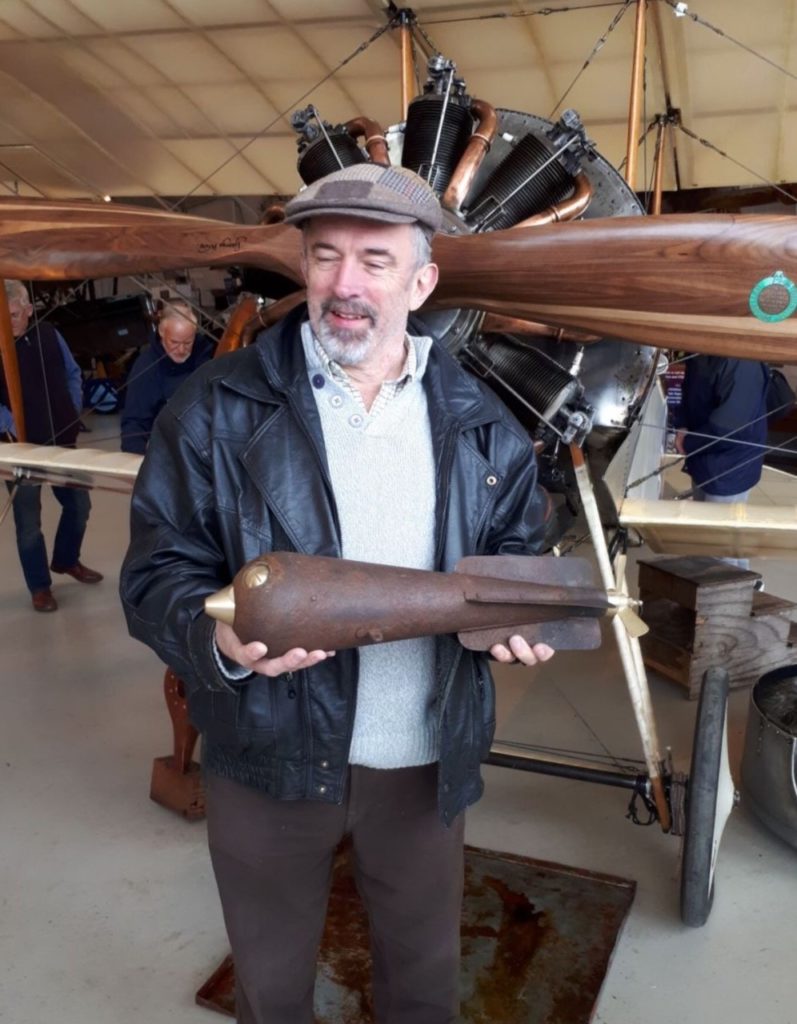 There is a clue in Jonathan's surname.
Jonathan has owned the Isaacs Fury (70% replica) for approaching 11 years and flown about 260 hours. It's full size version was a 1930's fighter approaching the limits of a biplane design.
Jonathan flew the (Airship Industries) SKS 500 and 600, and the (American Blimp Company) ABC 60+. Total time 3000 hrs split equally between the two types. Note these are non-rigid and nothing like the Zeppelins! Not so far different though to the North Sea type used in WWI. Flying was just over a year touring USA, a year touring Japan, 5 months Brazil, 2 months S Africa and the balance in Northern Europe.
On WW1 he has just over 26 hours BE2e and a couple of flights in Nieuport 17