The WW1 Aviation Heritage Trust has now started an 18-month journey visiting 50+ Primary Schools in Essex with our Simulator – thanks to a grant from the CAA's Reach For the Sky Initiative. One hundred and thirty-seven schools applied for the WW1 AHT day visit so we hope this will become an enduring feature. The Programme is to encourage and inform Years 5 and 6 about careers in aviation. It is important that they understand the origins of the flying machine and it how it surged into the front pages over a hundred years ago in World War 1.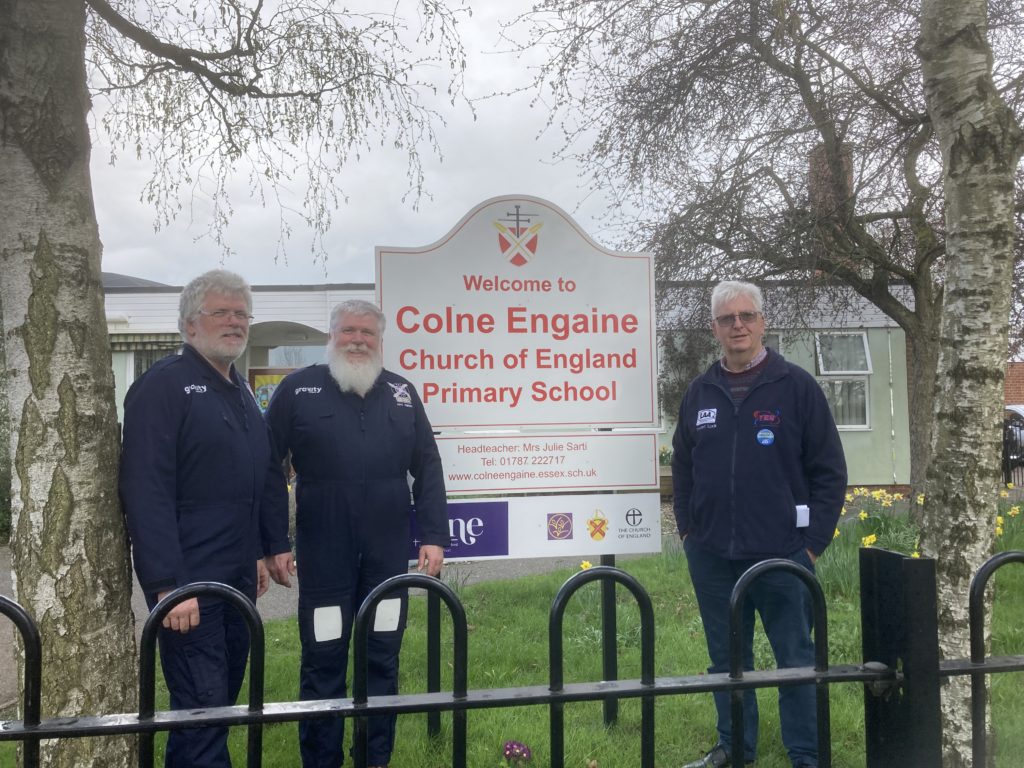 This is exactly what the Trust is doing by visiting the Schools with their WW1 Flight Simulator. The Pupils are all motivated by the prospect of a flight in a simulator designed in 1915 based on WW1 SE5a fighter with a VR game that includes all the missions available to a Scout pilot as they were known back in the day.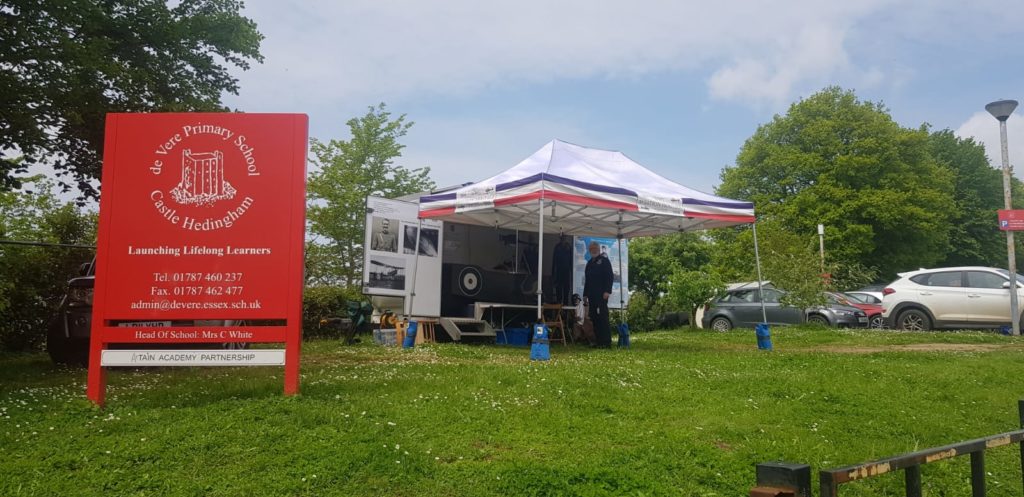 While not in the Sim, they either take part in a quiz about the life and times of the simulator's designer, Major Lanoe Hawker VC DSO RFC, or take part in poetry writing workshop based on the Great War which culminates in each of them writing a poem on seeded paper as a part of another of our initiatives – Poems, Poppies, and Planes.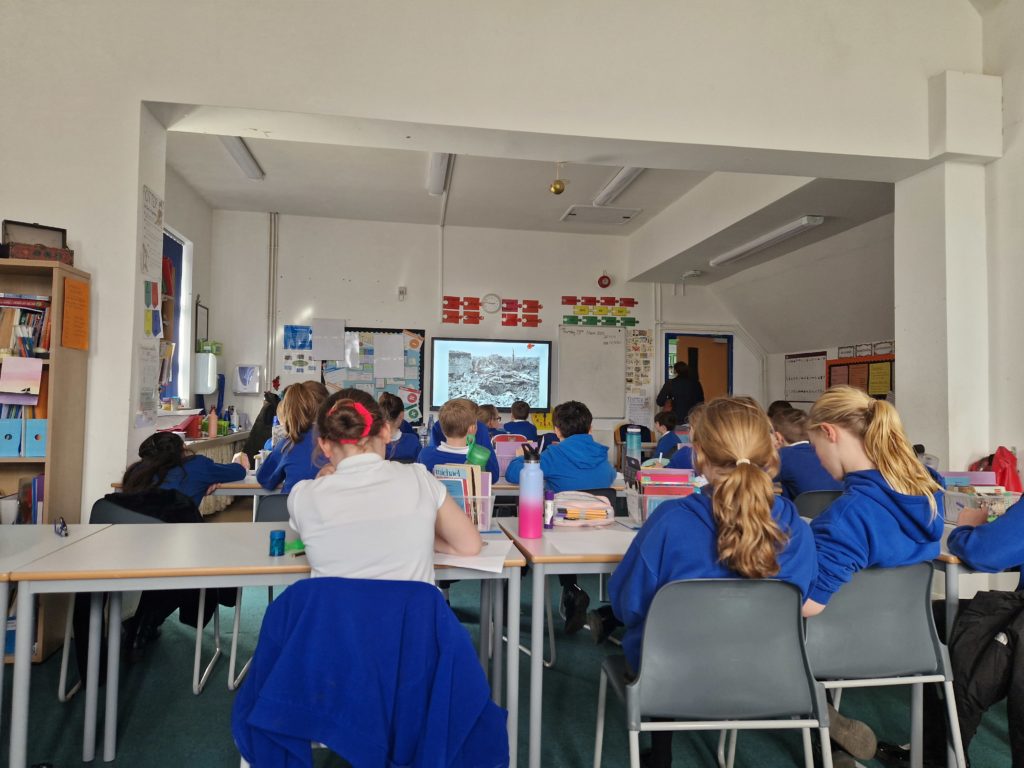 Our plan is to drop more than 3000 poems from our Nieuport 17 (Poetry Plane) over appropriate sites in N France in Jul 2024 where they will be collected and planted by the French children as an act of remembrance and reconciliation. The British, French and German Memorial Flowers (Poppy, Cornflower, and Forget-me-Not) are the seeds in the paper. It is our hope for the Poetry Plane to bring some of the overseas poems back to England in due course.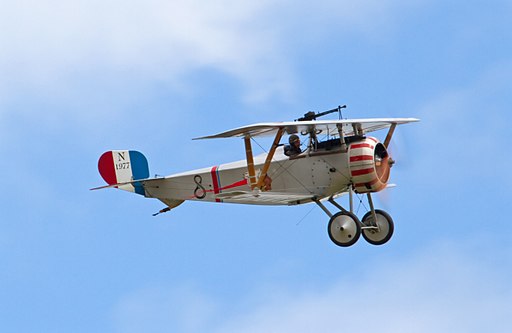 We are delighted with the progress so far. We have visited 20 schools since March and over 1000 children have flown WW1 missions in our simulator, completed the quiz, and written poems about WW1. Sam Dunne, the Headteacher at Colne Engaine Primary School, wrote after our visit:
I would just like to say another big thank you for the wonderful opportunity the children had today. The whole session was so very well organised, and the children have been talking about it all afternoon. They thoroughly enjoyed learning the history in class and then experiencing the simulator. We are full swing with some wonderful poetry too.
Opportunities like today are those golden moments, moments that make children aspirational about their futures and know more about the endless opportunities there are out there for the taking. Who knows we may have another aviation enthusiast joining you or seeking out a new interest!
Thank you for bringing your knowledge and enthusiasm to our little school and of course being part of such a brilliant STEM opportunity.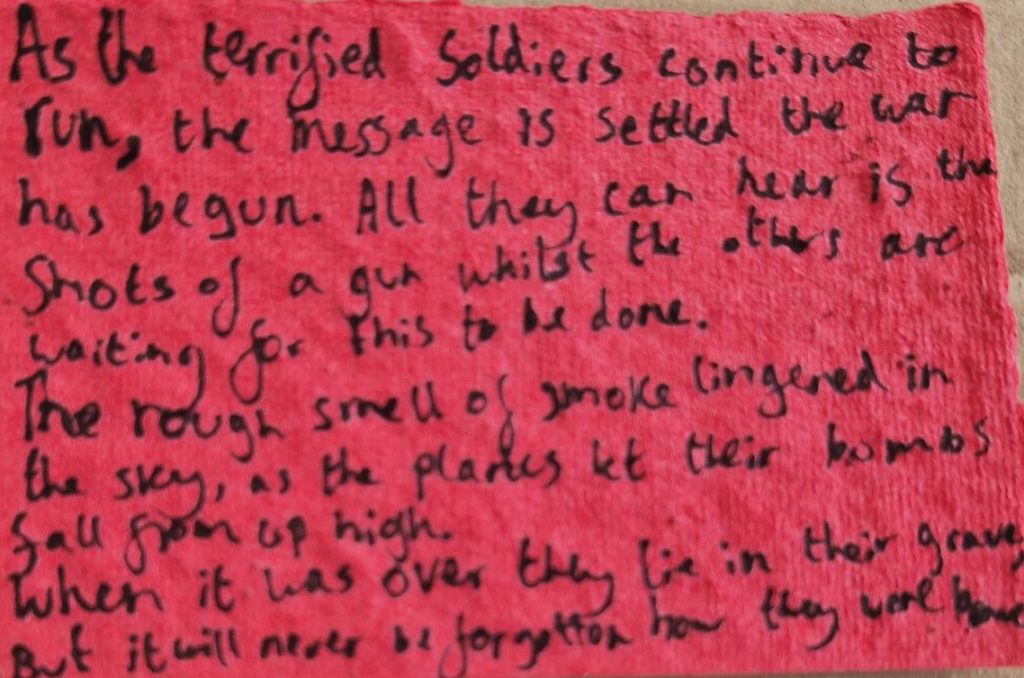 The poetry-writing is not restricted to England (Essex, Surrey, Cornwall, & Hampshire) but children from France, Germany, Australia and New Zealand are being invited to participate. A small team of 8 WW1 AHT volunteers are giving freely of their time. Each visit involves 3 members of the Team for 6 hours on site – 1500 hours of volunteering. The Programme would not be possible without the Twins, Ant and Ed, who drive the Simulator to each location and ensure its safe operation during each visit.
If you want to know more, please contact dick.forsythe@ww1aviationheritagetrust.co.uk