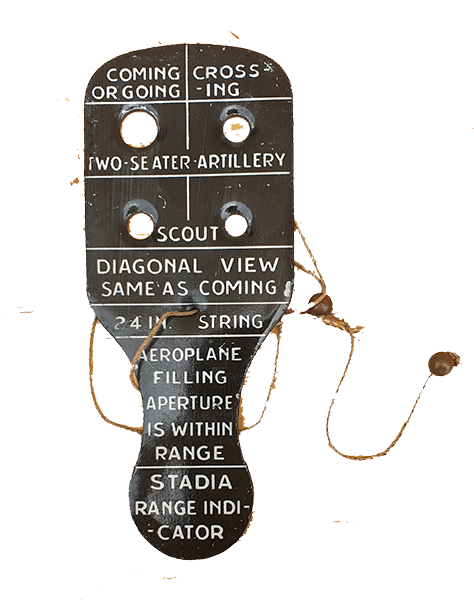 Stadia Range Indicator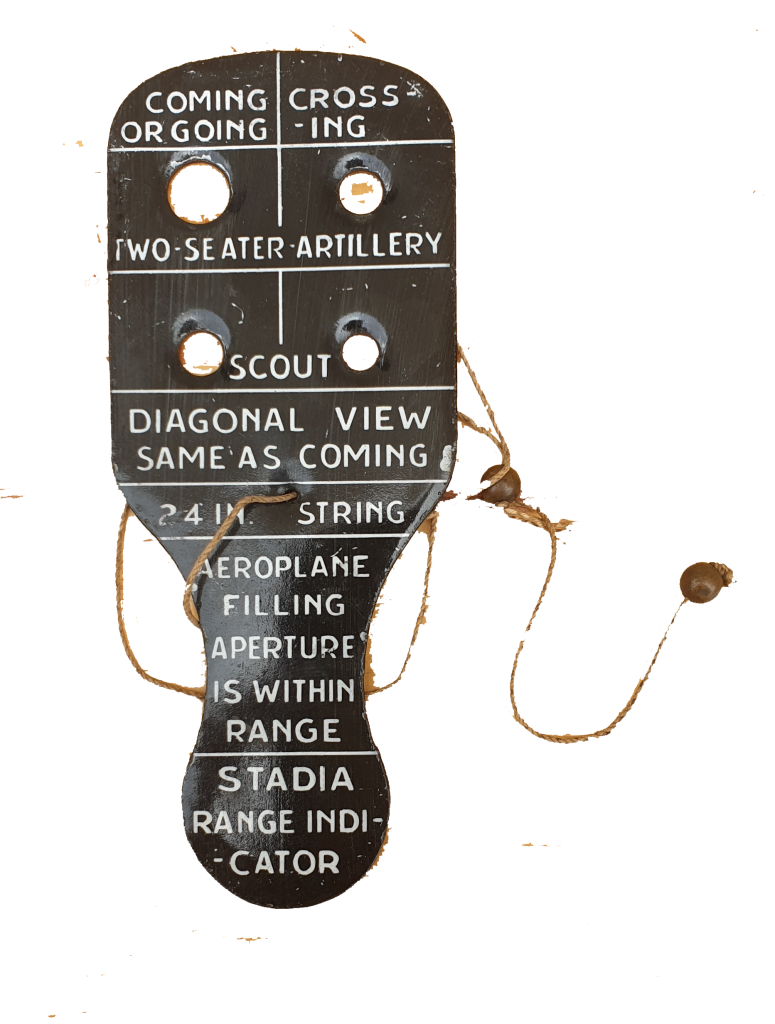 Today I will start with the infamous Stadia range indicator. This piece of practical ingenuity survived the great war and its aftermath in sublime condition.
The apparatus which would have been available to, I hope observers only, had to be unrolled. Then one of the metal balls would have to be held to the nose whilst an extension of the arm then allowed the intrepid observer to find out if the hopefully opposing aircraft was in range. After this the brave warrior would then be able to man his gun in the comfortable knowledge that the enemy aircraft was in range possibly after rolling up the brilliant tool that enabled him to ascertain this.
This may be another explanation for bloody April and yet a case where an opponent unencumbered by such beautiful technical devices prevailed.