Aviation Instruments
At first the Germans did not feel there was any need for crowding a cockpit with unnecessary things such as instruments. A compass, fuel and RPM gauges and the odd pressure measuring devices were deemed to suffice. Upon capturing some well-equipped allied aircraft envy seemed to have kicked in and perhaps the loss of the odd pilot contributed as well.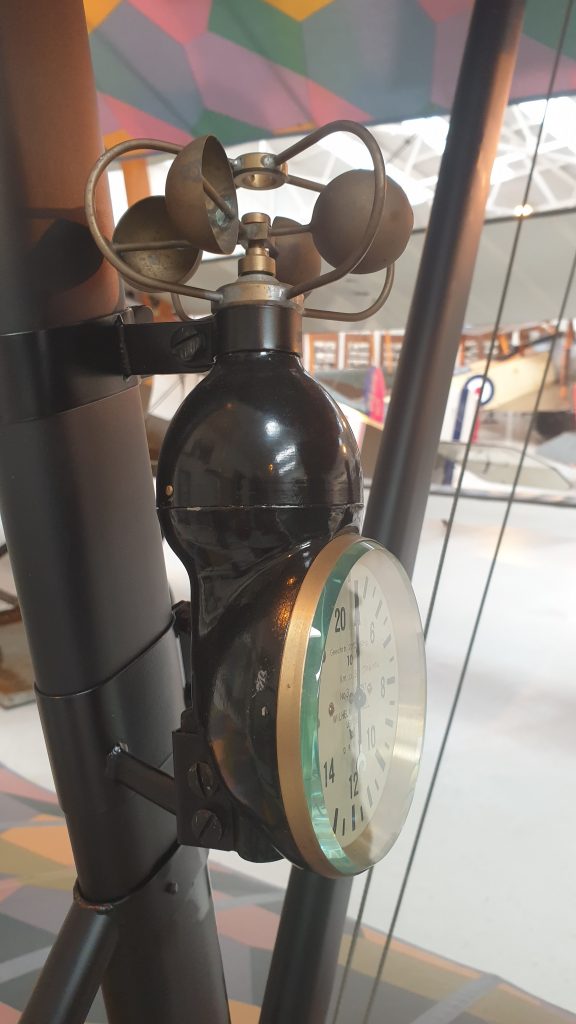 The Airspeed Indicator
Whereas the British and the French decided to use pitot tubes and air pressure measuring devices with good aerodynamic properties…. . The Germans decided to start to put their engineering prowess to work and came up with the Anemometer, a rather bulky and fragile device with the aerodynamic properties of a brick. Unfortunately, it turned out that mounting this lump anywhere near the cockpit resulted in interesting readings to which such nuisances as the propeller somewhat contributed. After some test runs minus a propeller and the associated engine blow ups it became clear that a mount far away ie on the outer strut might be feasible, but the pilot needed a rather keen eyesight. Needless to say, after 3 years of stubborn insistence the Germans grudgingly copied a system that is still in use.